'Max Verstappen as close as it gets to unbeatable'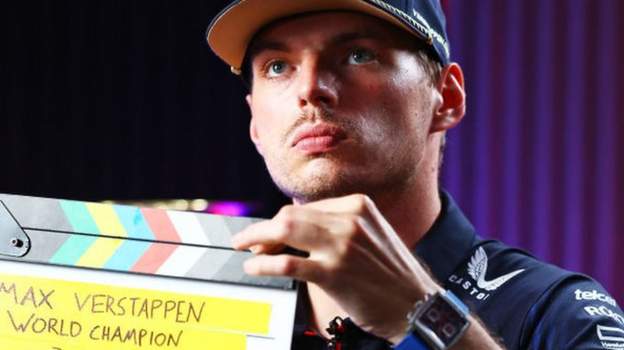 With Max Verstappen winning his third consecutive F1 world championship today by virtue of the fact his closest rival (his team mate, Sergio Perez) crashed out of the sprint race, the reviews of his and his team's supreme performance are flooding out.
As with many great F1 drivers, Verstappen, Hamilton, Vettel, Schumacher, etc, in a constructor's championship like F1 - where whoever has the best car usually wins - it's easy to underestimate the contributions of the driver. Even as someone who likes to remind F1 fans that this is a sport that is primarily a constructor's championship, not drivers, you have to recognise these drivers.
Verstappen's performances have been so consistently impressive that up and down the pit lane, while everyone acknowledges the Red Bull is on another level from any other car, many senior figures are still asking one simple question: how much of this success is down to the car and how much Verstappen?
This writer addressed that question to Red Bull motorsport adviser Helmut Marko a little earlier this season.
"Look where Perez is," was his response.
Perez, though, is not Hamilton or Alonso.
"No" Marko agreed, "but there is only Lewis and Fernando. Nobody else is anywhere near this league."
I'm not usually one to agree with Helmut Marko, but on this, I agree.
Perez, a good racer with some advantageous attributes (tyre management, decent race craft), has been made to look significantly worse than he is, by Verstappen's immaculate performance all year. It's true that even on his best days, Perez has never approached the level of Hamilton or Alonso. But Verstappen has nearly twice as many points as Perez in the same car.
Of course noting that Perez, despite his myriad of mistakes this season, still clings on to P2 in the driver's championship, showcasing the strength of the car and team he has behind him. Although Lewis Hamilton, in a car that has been a fair bit slower all season long is nipping at his heels, and it remains a possibility that even with the dominant car that Perez has underneath him, that Lewis manages to beat him to P2.
Which would be an excellent demonstration of both Hamilton's enduring quality after 16 seasons in F1 (given the deficits of his car) and Perez's failure to extract the performance we know that car has.
In other news, McLaren's exciting resurgence and Oscar Piastri's brilliant rookie season continues. The McLaren pair of Lando Norris and Oscar Piastri made a few too many mistakes in Friday's qualifying session, meaning they start P6 (Piastri) and P10 (Norris) for sunday's Grand Prix, but they somewhat made up for it in today - with Piastri gaining his first pole position and first race win, albeit in a sprint shootout & race, which are counted separately for the statistics.

Oscar is the most exciting rookie F1 driver in years and him proving himself like this is making the conversation for 'best driver lineup' in F1 a bit harder than it used to be.