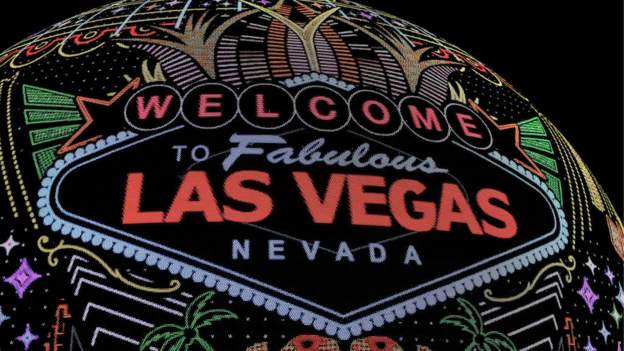 Amongst the - usually European - die-hard F1 fanbase, there's been a bit of angst about F1's push into the US market in recent years. I think most are happy to see F1 grow in the US, but not always happy with the way that it is done.
With the US now having three races on the F1 calendar, more than any other country:
Circuit of the Americas (Austin, Texas)
Miami
Las Vegas
Two of them being street circuits or at least are built to be like street circuits (Miami), which often enough, isn't a recipe for great F1 races. The cars these days are too large and heavy to be racing around narrow tracks with no run off, as it just means we get a lot less interesting overtaking.
With Miami, so far, being a pretty lacklustre race - and all the hype and build up around the Vegas GP - there wasn't a massive amount of optimism amongst many fans for the new street track.

Myself included. I was really looking forward to the race, because it was new and unknown, with some predicted tricky conditions (very low temperatures, low grip) that could cause some unexpected results. But for the track itself? It looks boring and featureless, a bunch of big straights and a few slowish corners. The track was designed around having the surrounding landmarks be a cool backdrop.
Max Verstappen spent the entire run up to the race complaining about the GP, complaining about the amount of 'show' vs 'racing' there was, criticising the quality of the track and the treatment of the fans. He also weighed in on, what has been widely agreed upon, the unfair penalty against Carlos Sainz due to damage to his car caused by the track.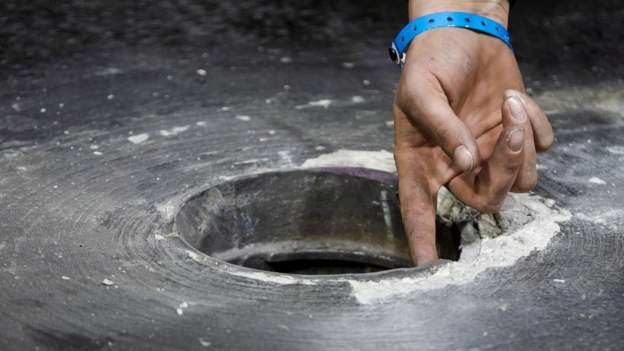 Many of us agreed with Max's assessment.
But in actual fact? It was a pretty good race. Technically it had the second most on track overtakes of the season and there was an entertaining fight for the lead and podium right up until the final laps, something not that common in Max and Red Bull's record breaking year of domination.
From the article above, there was a reasonable amount of positivity after the race:
"I always expected it to be a good race," he [Verstappen] said. "That has never been my issue. But today was fun. That is the only thing I want to say about it. I hope everyone enjoyed it."
Lewis Hamilton, meanwhile, took a thinly-veiled swipe at his 2021 title rival.
"For all those who were so negative about the weekend, saying it was all about show, blah, blah, blah," Hamilton said, "I think Vegas proved them wrong."
Leclerc said: "I am especially happy to see we finished this weekend on a high note because it was hurting me to see the sport I love so much starting from the wrong foot. But the fact we had an amazing race makes it all up."
Mercedes F1 boss Toto Wolff said: "That was an awesome weekend. The drain cover was nothing, like I said (on Thursday). Spectacular race, great audiences, mega event, some good racing at the front. That's what I will remember of the inaugural las Vegas race that ticked all the boxes."
Ferrari's Frederic Vasseur added: "This will probably be a new standard for the F1 and I appreciated it. We were a bit scared of the sporting side but it was also probably the best race of the season."
It had some of the unpredictability and drama that we expected:
First turn collisions and spins, early race crash.
Two safety cars.
Verstappen getting a 5 second penalty for forcing Leclerc off the track and overtaking him in turn 1.
Leclerc overtaking Verstappen on track on pure pace.
Three different realistic potential winners (Verstappen, Leclerc and Perez) during different stages of the race.
Fight back from drivers such as Hamilton and Piastri.

Piastri starting low due to mistakes in qualifying and getting punted back due to collision with Hamilton.
Hamilton also starting in 10th due to a mistake in qualifying, with his team mate Russell starting in P3.

Hamilton hit by Sainz in the first corner, dropping him down to 14/15th position.
Fighting back up to 11th but colliding with Piastri during the overtake on him.
Suffered a puncture and missed the pit lane entrance, causing him to do an entire slow lap before coming in to change tyres. Ending up coming out dead last by a decent margin.
Fought his way back to P7, making the most on track overtakes of anyone on the track at 15.

Russell showing good pace and fighting with Verstappen, until he made a mistake and turned into Verstappen as he was trying to overtake Russell, resulting in a 5 second penalty for Russell.
Lance Stroll and Esteban Ocon finishing P5 and P4 respectively.
My drivers of the day were Charles Leclerc, Oscar Piastri and Lewis Hamilton.
Leclerc drove an excellent race - challenging Red Bull all the way, he was on a different strategy and still kept up with them and pulled off a brilliant last lap move on Perez to take 2nd place.
Oscar executed some brave moves in the early stages of the race when there was low grip and a fair amount of chaos around him. Lewis' fight back from the back of the grid to P7, finishing ahead of his team mate who started in P3 is an impressive achievement too.
Overall, I'm looking forward to next year's Vegas race. I'm still sceptical about the track layout in more 'normal' race conditions, but I also have more optimism for it now. The cars all seemed to stay relatively close to each other right until the end - and that is probably helped by the long straights and relatively few slow corners. I wouldn't mind having one track like this on the calendar long term.